[ad_1]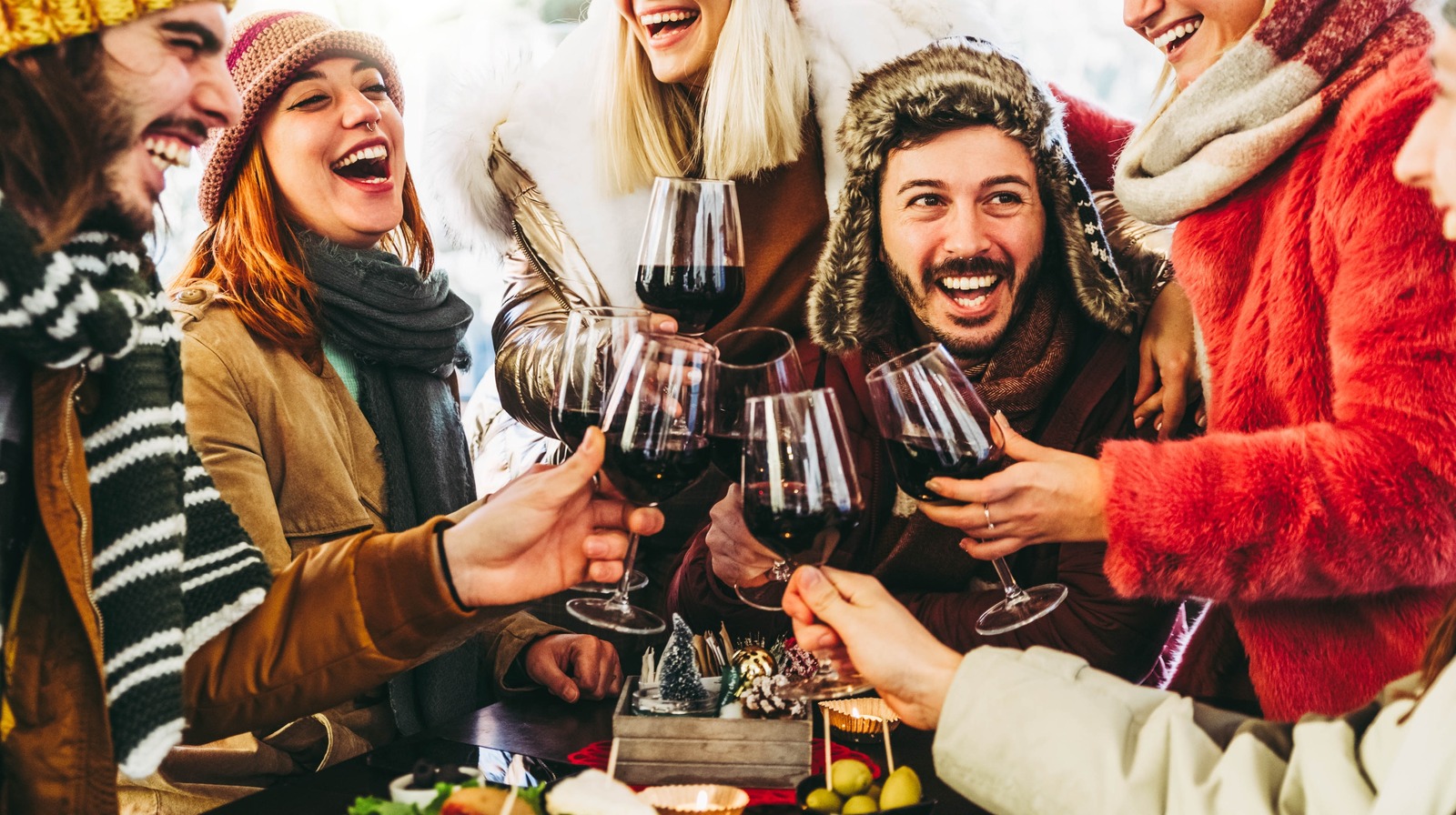 Sure, to some wine enthusiasts, rosé may come across as eye-rollingly sacrilegious, and maybe even worse, basic, to enjoy in the wintertime. Rosés in general don't get a lot of respect, according to The Wine Searcher. These blush-pink wines are more often than not associated with flirty nights and twenty-somethings. But, as Forbes warns, don't be so quick to dismiss this wine variety! After all, don't those cold and drab winter nights need a bit of sparkle?
In lieu of the lighter rosé wines in this variety's arsenal, Forbes suggests seeking out a fuller bodied rosé. Syrah Rosés, for example, like the Syrah Rosé Sicilia, are a bit darker in hue than their companions and contain notes of perfumed rose, lilac, and black currants (via Vinello). Suffice to say, the Syrah Rosé makes the perfect complement for, say, a goulash or smoked meat.
But, even Forbes acknowledges that the palest summer rosés may age, well, like a fine wine. Bottles picked up during the summer that haven't been opened, as the site notes, have had a chance to become more complex and settle down a bit. The magazine notes that some may even pick up a wonderful grainy texture that adds to the winter meal. Either way, there's no reason to limit rosé enjoyment to the summer.
[ad_2]