[ad_1]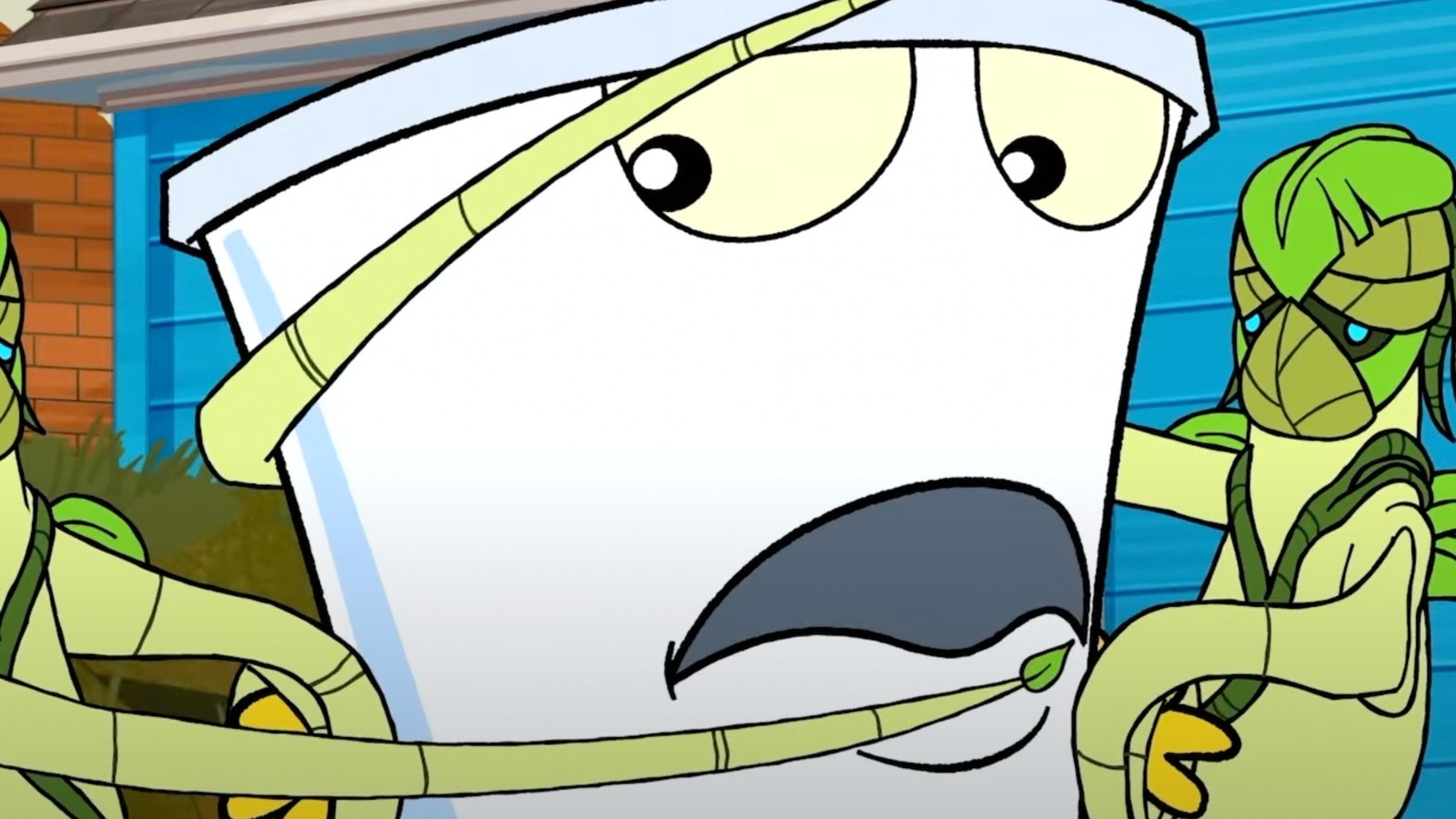 The first trailer for "Aqua Teen Forever: Plantasm" largely revolves around Master Shake (Dana Snyder) and Meatwad (Dave Willis) attempting to reunite with Frylock (Carey Means) in order to stop the threat of a monstrous plant infestation. It also happens to showcase a new theme song by rap supergroup Run the Jewels.
User Ken Kaneki shared their excitement for the trailer in its YouTube comments section and received more than 150 likes. "I'm super excited for this, not only does the animation look better than ever, but i'm glad there's still life left in this franchise," they wrote. Meanwhile, user ILOVECODY compared the film to a reunion with an unusual friend, and received more than 350 likes.
On Twitter, user @SecundariaJao commented, "Do you know what this little part of my life is called? HAPPINESS!!!" beneath a video of the trailer that the Adult Swim account shared. Similarly, user @BFunk94 wrote, "I. AM. HERE. FOR. THIS."
The most-upvoted comment in a Reddit thread about trailer, by user bluebadge, is likewise entirely positive. "Hell yeah. ATHF forever," it reads.
These and the many others excited for its premiere can officially check out "Aqua Teen Forever: Plantasm" when it becomes available physically and digitally on November 8.


[ad_2]