[ad_1]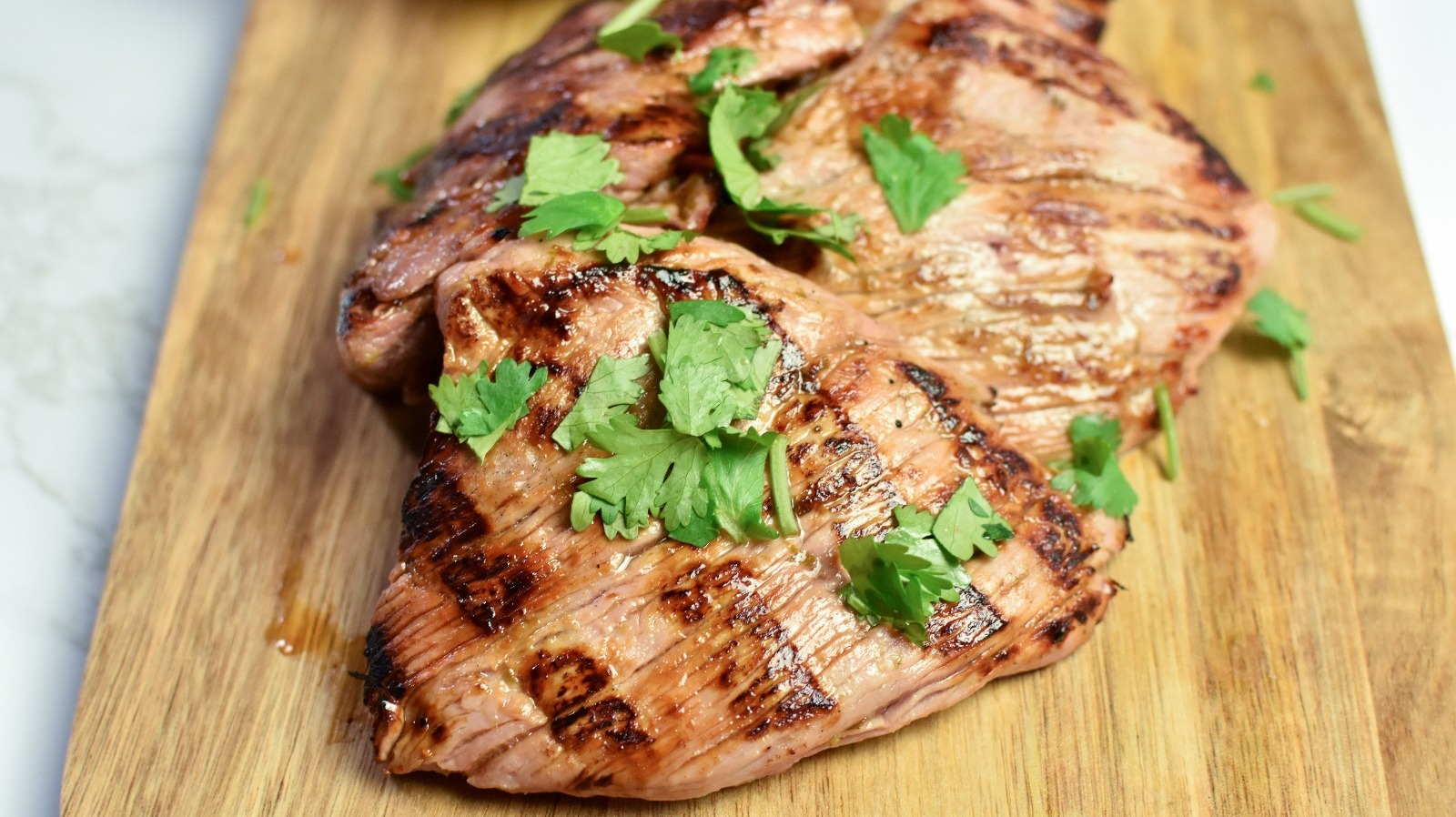 Now it's time to make that big, thick tenderloin into multiple thin, tender cuts of pork. Place the tenderloin on a cutting board and, using a very sharp knife, trim away all excess fat and any pieces of silver skin. Now "butterfly" the tenderloin by cutting across it lengthwise, slicing almost all the way through but stopping about ¾ inch away from the edge of the meat. "Do not cut all the way through it," Rapone says adamantly.
Next, unfold the sliced tenderloin (as if it were a book) and use a mallet (or something heavy, at least) to pound the meat to an even thickness, making it between a ½ inch and 1 inch thick.
Now use that sharp knife to cut the butterflied and pounded pork tenderloin in half, and then cut those halves in half again. This will give you four evenly-sized pork "steaks." Add them to the marinade in the plastic bag and seal it shut, then use your fingers to move the meat around to make sure it is evenly coated. Marinate the pork in the fridge for 30 minutes, flip the bag over and give the pork a toss, then return it to the fridge to marinate for another 30 minutes.
[ad_2]