[ad_1]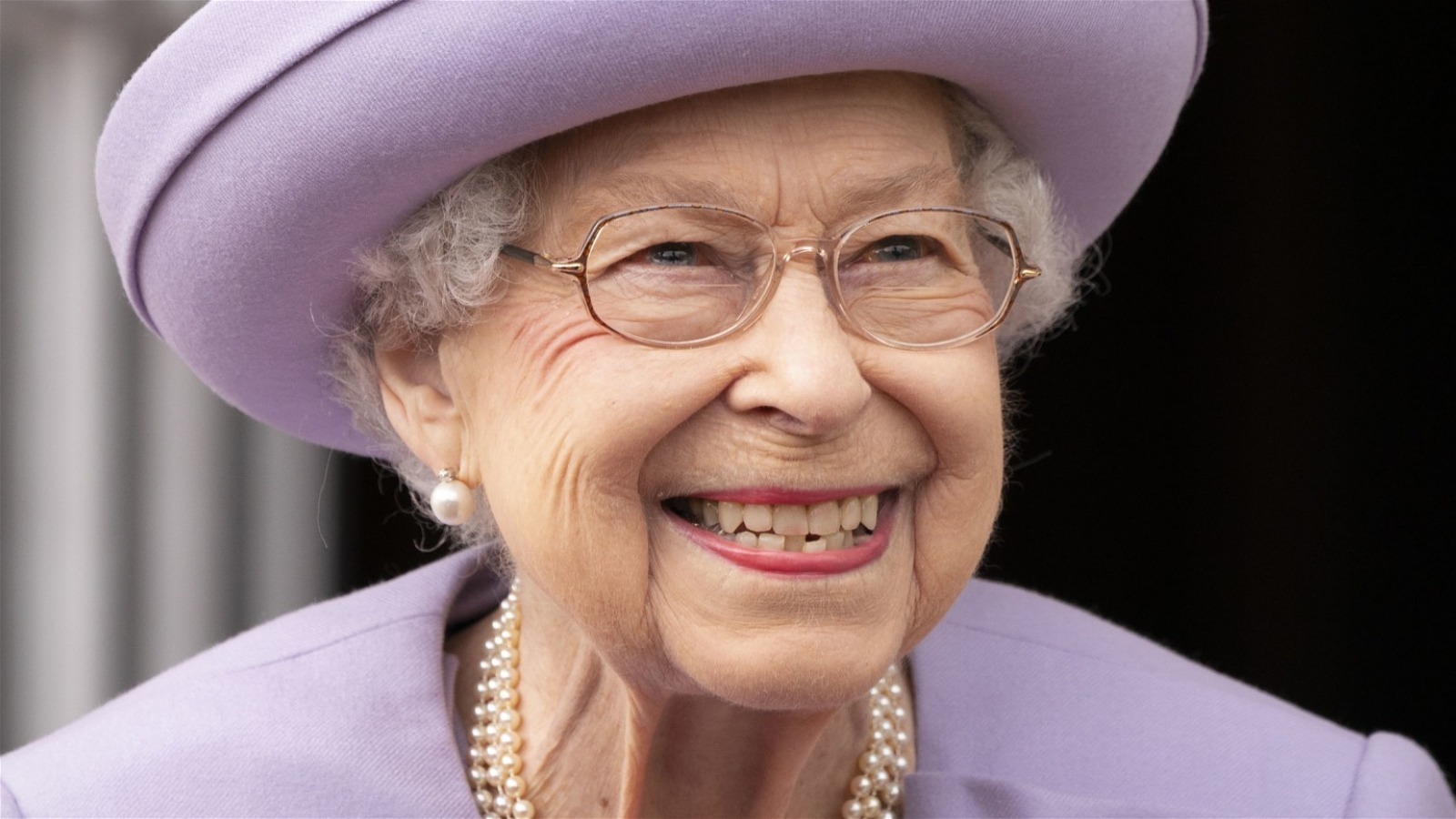 According to the BBC, Queen Elizabeth II was said to have a prominent sense of humor, which included a penchant for finding comedy in the everyday absurdities of life. Many of these humorous qualities can be found in situational comedy, including "The Kumars at No. 42," which ran on the BBC from 2001-2006, and again in 2014 for a revival. The series maintained a chat show format where Sanjeev Kumar (Sanjeev Bhaskar), along with his eccentric family, interviewed real celebrity guests, which eventually led to wacky hijinks based on the mood of the discussion (per IMDb).
In an article for The New Statesman, veteran BBC 2 radio host Phil Jones recalled a meeting he had with the Queen at Buckingham Palace in 2001. Jones asked Queen Elizabeth what her favorite TV program was and recounted, "Straightaway, she said, 'The Kumars at No. 42' and, even more astonishingly, proceeded to recite some of the one-liners from the grandma character, played by the brilliant Meera Syal." The journalist was taken aback by her choice and added, "But why was I really surprised? Her favourite programme was about a family of Asian immigrants settled in the UK. Maybe the Queen genuinely supports multiculturalism, loves BBC sitcoms and has a wicked sense of humour."
That sense of humor along with her tireless charitable work across the decades and commitment to her duties as head of state will always be remembered.
[ad_2]