[ad_1]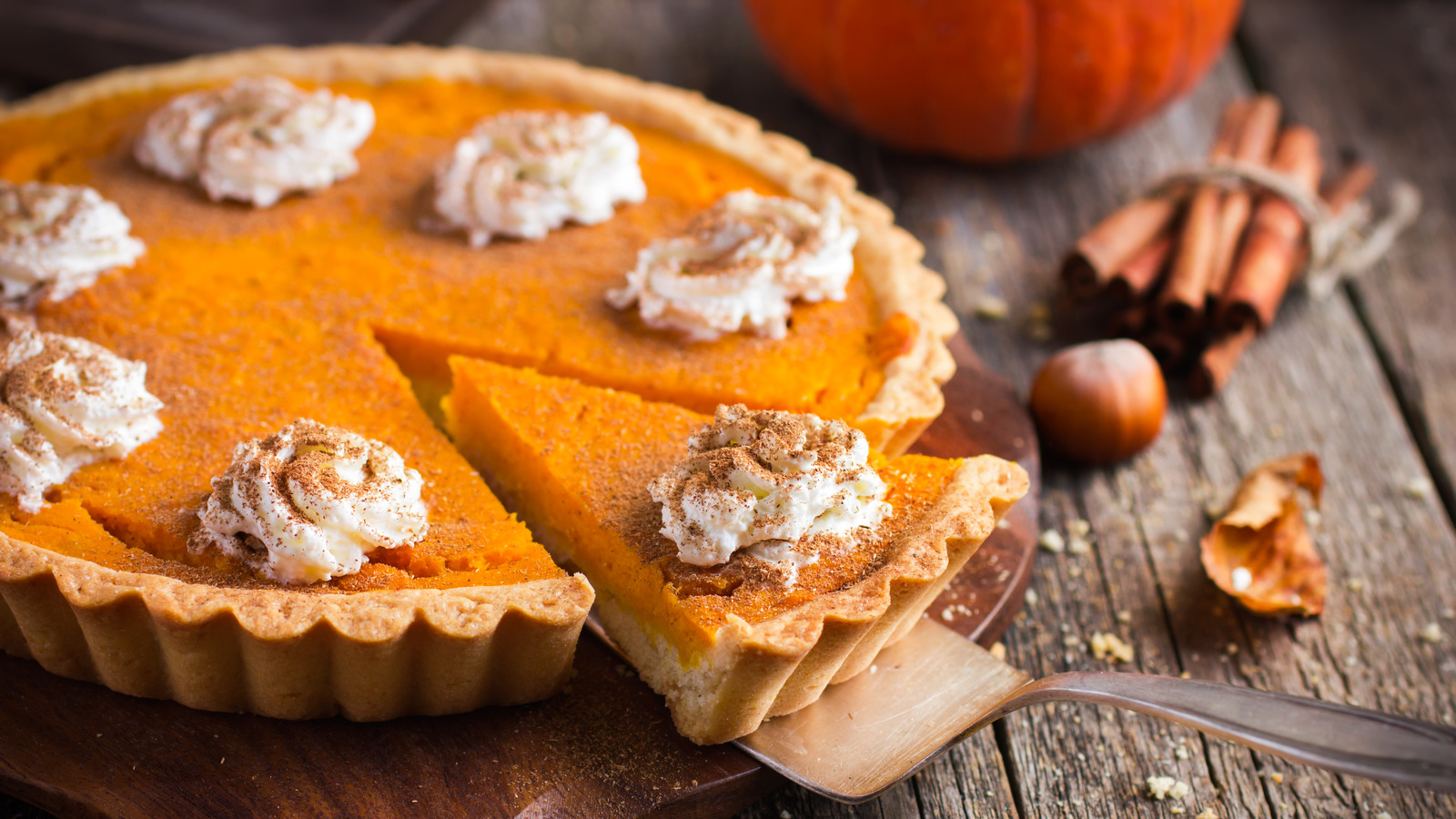 With the pressure we put on Thanksgiving to be perfect, we're likely to encounter an obstacle or two in getting the full spread on the table. For example, baking a last-minute pie and finding all the shelves empty of our favorite canned pumpkin. Bummer. Predictably, we find ourselves at Target because let's face it, it's the one place where we assume we can find everything (well, almost everything). Indeed, Target sells a puree produced by the store's Good & Gather line that does the job.
The 100% pure pumpkin essentially does all the work for you to make your pie filling silky and smooth. There are no artificial ingredients or preservatives, and as Target's website states, it's free of problematic foods the Food & Drug Administration notes cause allergies, such as milk, shellfish, and tree nuts, among others. Not to mention, it's also kosher-friendly. If you're hosting guests with a wide plethora of dietary needs, this puree should satisfy most palates. 
We like this canned pumpkin because it's cheap and contains the ideal amount for making an entire pie. A 15-ounce can currently costs around $1 on Target's website, which really can't be beaten considering the dessert itself is quite frugal to make. 
[ad_2]