[ad_1]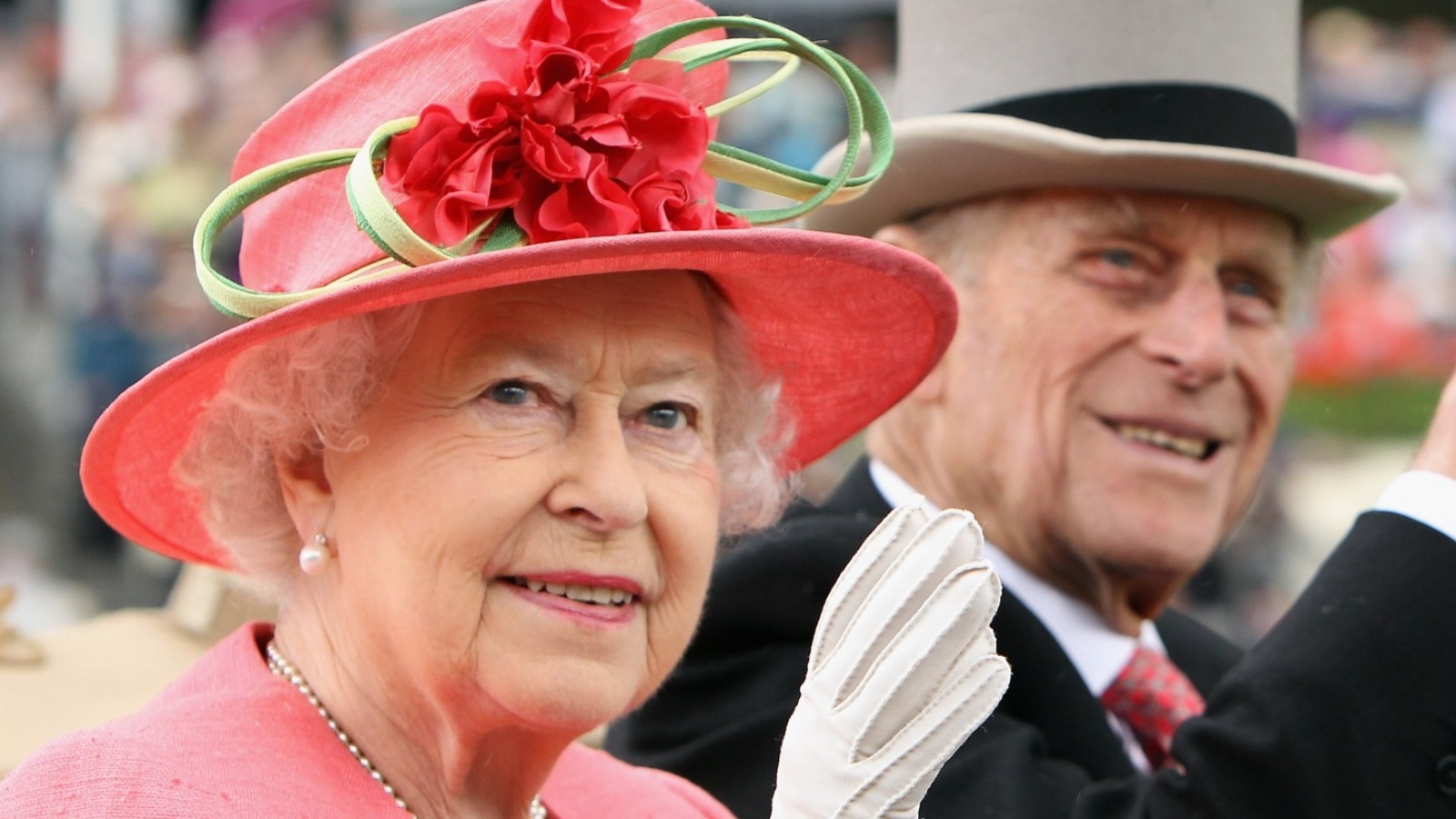 Queen Elizabeth II and Prince Philip's wedding cake was no ordinary affair. Confectioner Fredrik Schur of McVitie and Price Ltd. had created a vision of a 500-lb., 9-foot-high fruitcake of complex design and multiple tiers, selected from 11 possible options. The tiers were elaborate and decorative, depicting both the history of the couple, their family, and their respective shields and crests. 
But the cake faced challenges not unlike Elizabeth's dress. How could all of the ingredients be assembled in such lean times? Where there's a will, there's a way, especially for a couple as cherished and an occasion as momentous as this one. The necessary dried fruits, nuts, spices, and liquors were all donated from South Africa and Australia and flown to the U.K., where the couple's wedding cake became known as the "10,000-mile cake," notes Cordon Bleu. According to House and Garden, every single girl in the Girl Guides of Australia contributed something. The cake lived up to its promise; the magnificent creation fed 2,000 guests.
The Girl Guides' sacrifice wasn't lost on the newlyweds, either. In gratitude, they sent an entire tier of the cake back to their Australian donors (per House and Garden). Their fruitcake was a recipe for happiness, for royals and regular folk alike.
[ad_2]