[ad_1]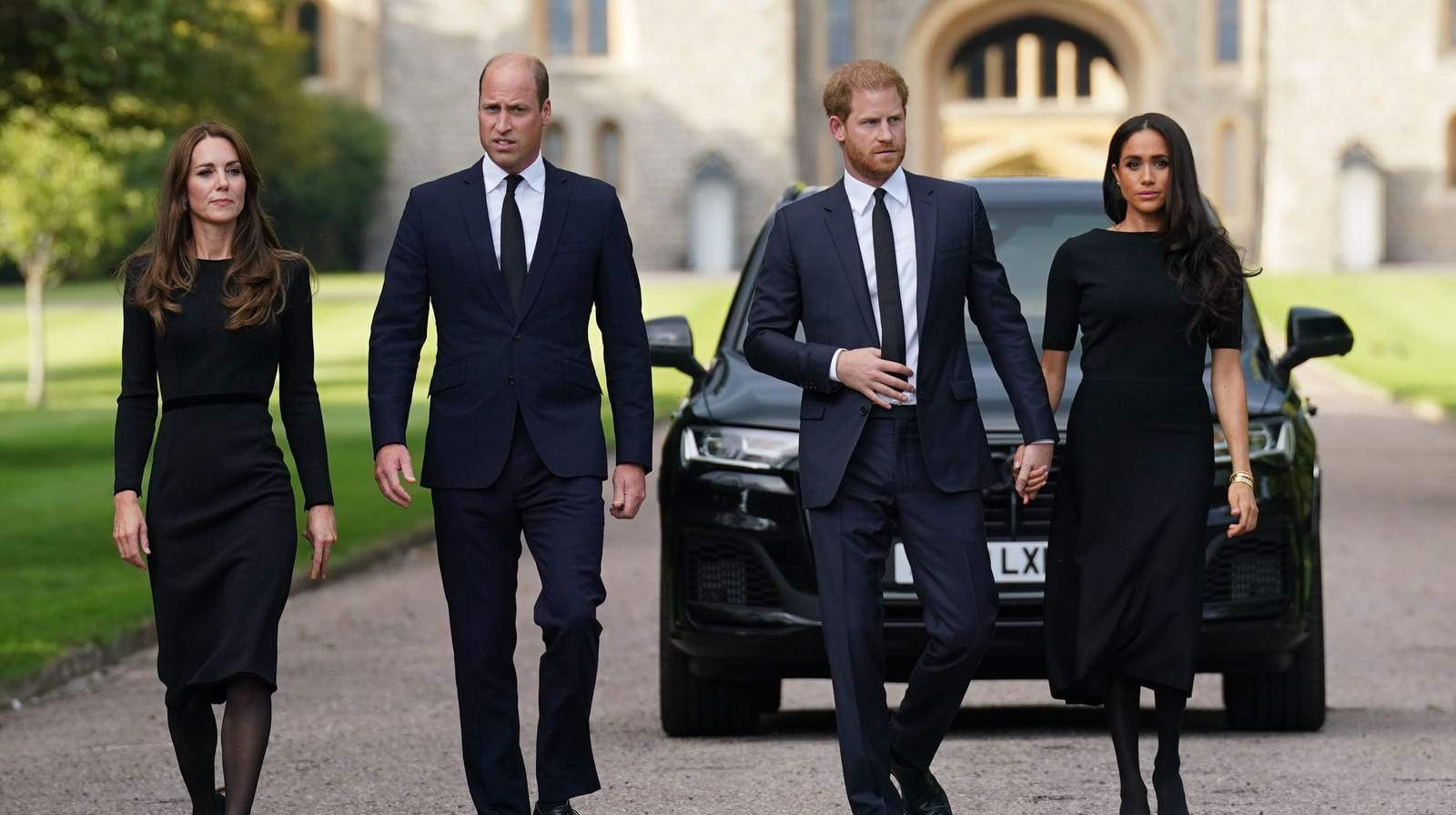 They're all wearing black to signify mourning for the late Queen, but the heir to the throne and his wife and the Duke and Duchess of Sussex showed very different levels of affection toward one another as they walked to greet the crowds gathered outside of Windsor Castle. For the most part, the Prince and Princess of Wales stayed far apart, not touching one another at all. 
Meanwhile, fans could see that Prince Harry and Meghan Markle remained close together, holding hands and with the duke placing his hand on Meghan's back at one point while the couple observed the tokens of tribute left for the Queen.
While many people on Twitter remarked about the space between William and Kate, someone else shared a moment when the future king touched his wife's back as well, noting that the appearance could be spun to fit any narrative.
Someone else complimented the more senior royals, opining, "The Prince and Princess of Wales are doing it perfectly. Not a proper conduct holding hands, show emotions, and be extremely close, specially in a mourn moment."
Others saw that perhaps Meghan felt uncomfortable in the moment and therefore needed to stay more connected to her husband.
No matter each individual's take on the appearance, there's not doubt that every move each couple makes over the coming days — with the announcement that the Queen's funeral will take place on September 19 — will be dissected online.


[ad_2]