[ad_1]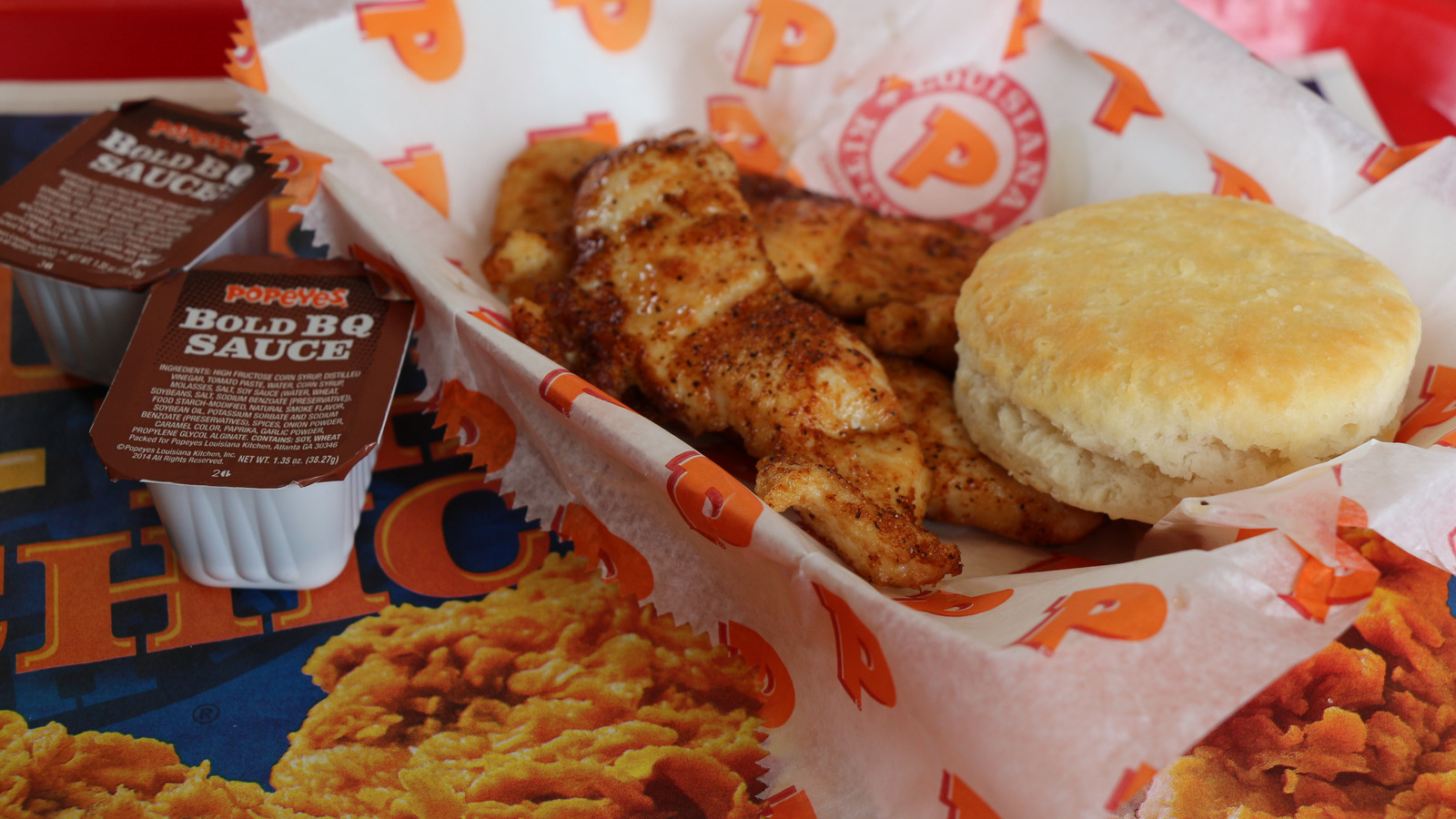 Using Popeyes fried chicken, popcorn shrimp, rice, and apple pie, chef K.N. Vinod created a papad cone appetizer, a chicken biryani, and a dessert resembling a soufflé, but with the apple pie filling inside.
For the appetizer, he grilled papad — a type of Indian wafer, according to Food Crumbles — before shaping it into a cone. After chopping the popcorn shrimp, he sautéed it with mustard seeds, garlic, ginger, curry leaves, turmeric, and a few other Indian spices. Once ready, he filled the papad cone with the popcorn shrimp mix, topping it with coconut. Both the chef and TikToker Danny Kim tasted it, with it sounding as crunchy as it looked.
Next, he recreated a classic chicken biryani: a colorful and tasty Indian dish with aromatics, protein, and rice. Of course, this version contained Popeyes fried chicken; only here, it was marinated with a yogurt-based gravy with garam masala, plus several other tangy components. The best part? He served it on the coconut shell. After watching the video several times and arranging an ingredients list, are you ready to do it yourself?
[ad_2]